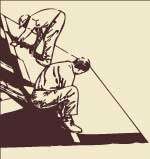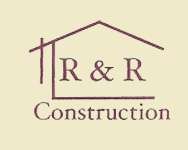 1176 Gibbsboro Road
Voorhees, NJ 08043
Ph: (856) 627- 9491
Hours: M-F 8:30am - 4:00pm
Fully Insured
Rich Rinne:
Founder and Owner
R&R Construction was founded by Rich Rinne of Voorhees, NJ in 1993.
Rich launched out on his own after the contractor for whom he was working retired. He began with exteriors and moved into general contracting. In 15 years, R&R Construction has grown to encompass several divisions including renovations, surfaces, and general construction.
In less than eighteen months from it's beginning in 1993, what was a small family-run business with only three full-time employees has evolved into an 11-person operation.
Rich believes that excellent craftsmanship and strong work ethics are what make his company successful.
R&R; Construction is also very involved in the Voorhees community in Southern New Jersey. The roots of the family are here, and Rinne has a special fondness for local athletic sponsorships.
"We had a good feeling about R & R when we met Rich the first time. We had interviewed several contractors before Rich but our instinct steered us toward him and our experience confirmed it." Jonathan L. Bender, PC, Attorney at Law