HANDYMAN
R & R Construction Handyman Division handles everything from the doorknob on the front door to the doorknob on the back door. If you don't want to waste time, you need to call the one service that can do almost anything you need to be done, in and around the home. Please give us a call!
Another service that R&R; construction' Handyman Division provides is working hand in hand with several Property Management Companies in New York, Delaware, PA and Southern New Jersey. We have monthly service contracts that serve our Property Management Companies very well. It saves them time and effort in trying to locate the proper personnel to do the work needed, at a fair market price. Shopping Malls, Strip Malls, Condo Complex', parking lot lights, the list goes on and on....
Services offered: Inspect, Diagnose & Repair all Household Problems inside and out, door and window installation and repair, roofing repair & re-roofing, gutter cleaning, Concrete/Sidewalks/Driveways, Siding, Attic stairs, Replace Erect or Repair Fences, Sheds Built or Repaired, Pave Driveways, and much more!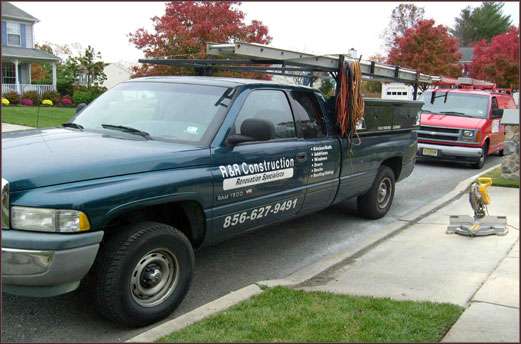 "Excellent workers with no wasted time - work area was left clean. It was a pleasant experience."
- Thel, homeowner
"Once you use R&R Construction, you'll never have to call anyone else."
- Jose Garcia, Horizon Property Management